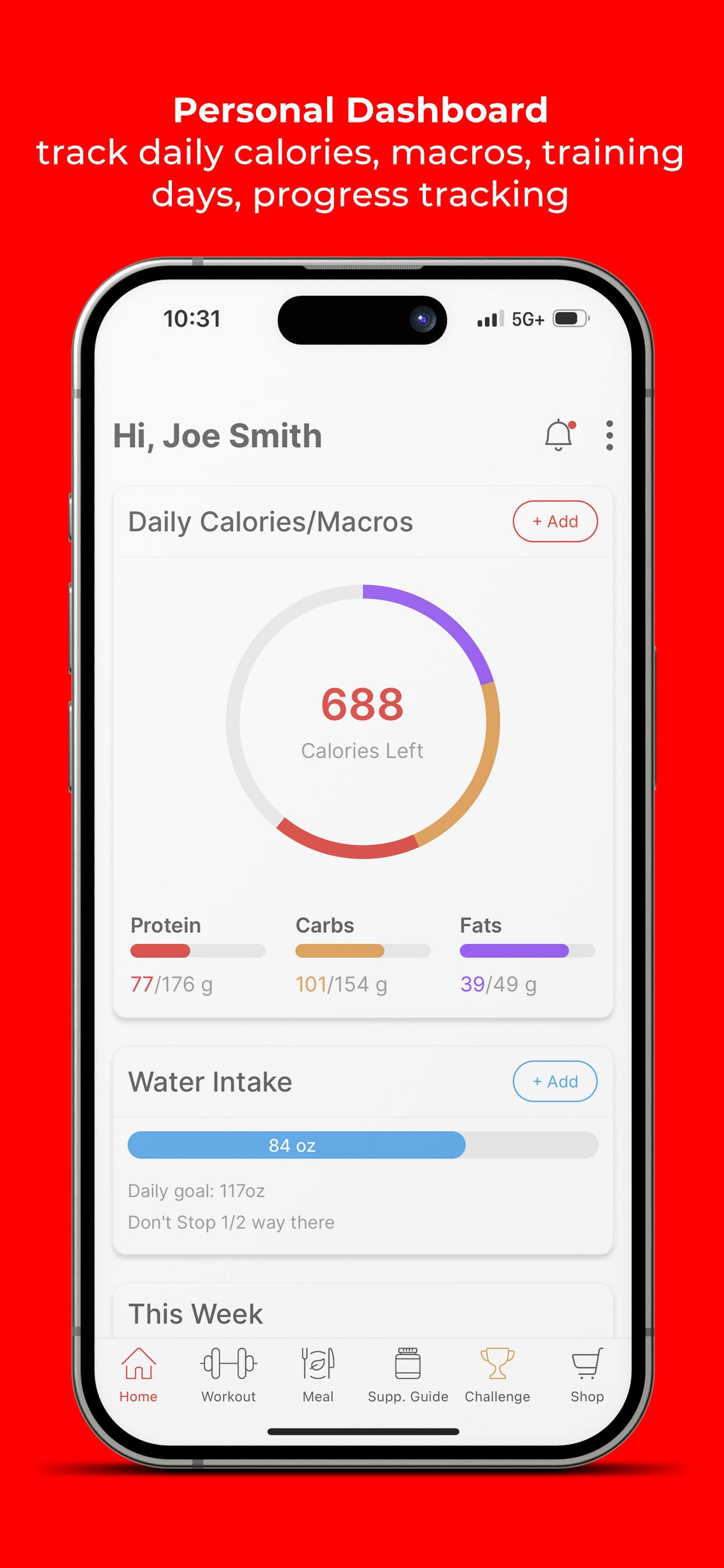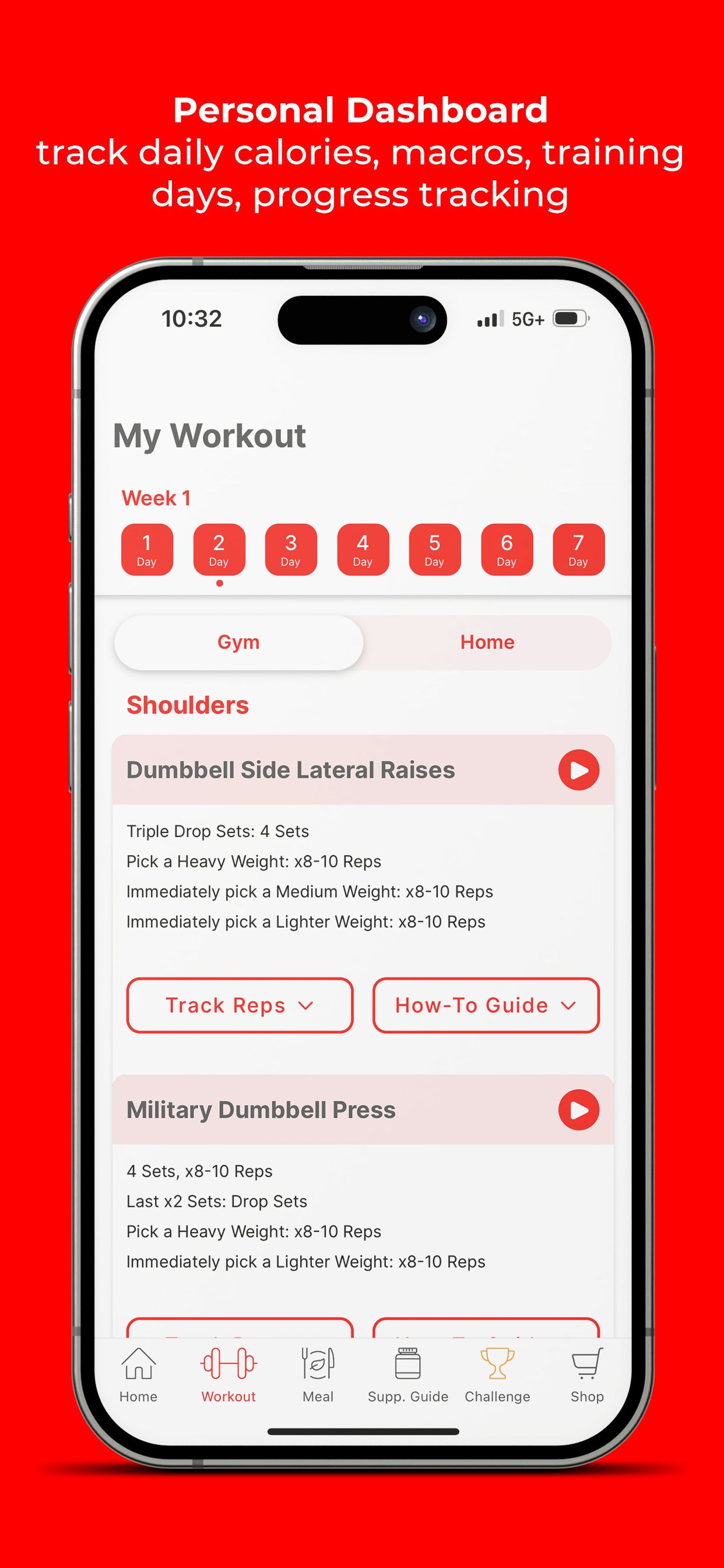 Custom DIET Plan
App will provide customized meal plan with targeted daily calorie and macronutrient intake. It will outline exactly what and how much of each food you should eat per meal taking out all the guess work. This will guide you to get the best possible results in the shortest timeline possibly
WORKOUTS
Training programs (gym/home) based on your fitness level. Over 300+ workouts with how to videos for the gym and at home workouts. It's like having a full time personal trainer on your phone!
1 on 1 COACHING
We're with you every step of the way to keep you on track, engaged and motivated! Email or set up a call with our coaches for free consultation
ACCOUNTABILITY
You will be invited to our private Facebook group. Live Q&A's, daily motivation and inspiration. Interact with likeminded people, build relationships and succeed.
TRANSFORMATION CHALLENGES
BONUS: Join our FREE 8-Week Transformation Challenge and compete for $50,000 in total cash prizes to 10 total winners (5 Female, 5 Male) and become a 1 UP Ambassador.
Past 1UP Transformation Challenge 1st Place $10,000 Cash Winners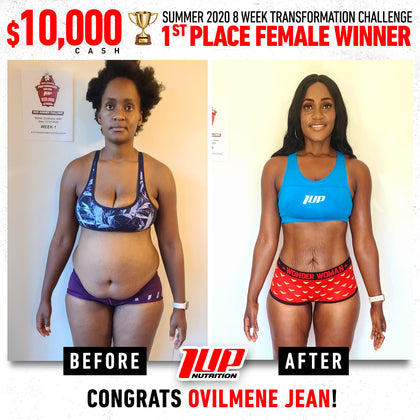 "The transformation challenge CHANGED MY LIFE in many ways! I am truly grateful for the challenge and the results!""

- Ovilmene Jean
"From a physical state to a mental state I began noticing a CONFIDENCE I didn't have before. I can honestly say 1up nutrition has positively changed my life for the better.""

- Michael Morales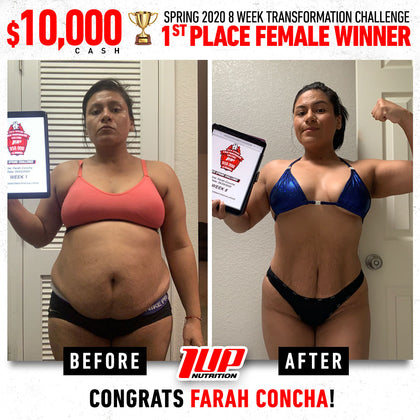 "I LOST OVER 20 POUNDS during the 8 weeks and now my plan is to go to London to compete for a transformation and bikini competition.""

- Farah Concha
"Through this process I learned so much about nutrition, counting macros, weighting food, serving proper portions. I also learned how to do HIIT cardio and I love it""

- Alexander Arango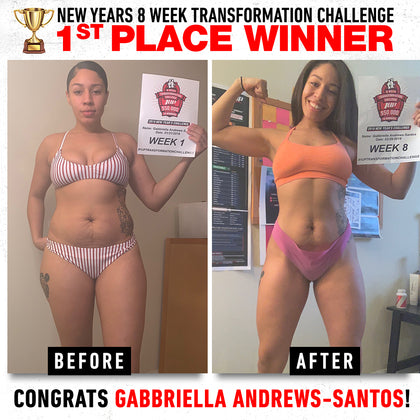 "In 2019, my fitness and healthier lifestyle has changed me and my family for the better!""

- Gabbriella Andrew-Santos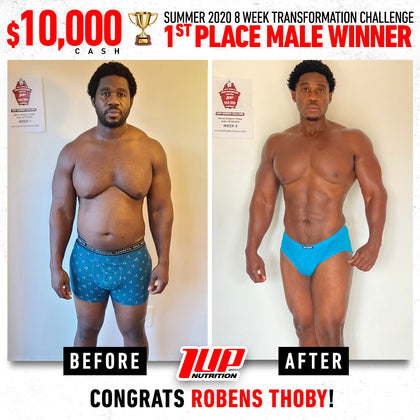 "The 1 UP Nutrition challenge reignited my passion for fitness that I thought I had lost over the years""

- Robens Thoby
"The most important thing I've learned from this experience is that you have to be patient and that with determination, discipline and consistency you can accomplish anything in life."

- Sylvia Otero
"I'd like to thank my family and girlfriend for all their support; and mostly 1UP Nutrition for this incredible opportunity. Their guidance and superb supplements made all the difference! 1UP, you guys are truly changing lives for the better!"

- Mario Lezziero